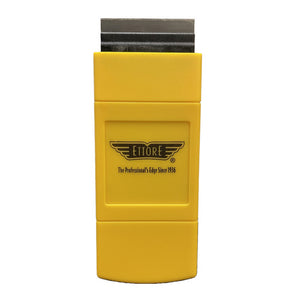 This lightweight and compacted scraper with singled edge razor 1.5-inch is perfect for removing paint, construction debris, and much more! It has a retractable blade feature that is simple to use, just press forward the blade is out.
Pocket Scraper Details:
Newly designed Pocket Scraper made out of plastic

Retractable blade feature for safety

Perfect for removing tape, gum and grit from glass

Easy to use and compacted size for convenience

Also Available at: Amazon
"As an Amazon Associate Ettore earns from qualifying purchases."